What to do, when off-the-shelf forecasting software doesn't deliver what your client's need? This is the situation U.K based, PennyBooks found themselves in. Existing Xero marketplace forecasting solutions, either didn't provide the level of accuracy client's needed, or required way too much data entry on the client's part.
Enter Scott's Add-in for Xero. PennyBooks used the add-in to develop an Excel forecasting template that can be customized to the individual forecasting requirements of each client. James Watson with PennyBooks explains further,
"The add-in allows us to report actual monthly figures against their business plan in robust Excel formats. So ultimately helps them keep track of their performance. It helps us turn around their monthly reporting quickly – it's also easy to refresh drafts when the numbers are still moving"
Hat's off to you, PennyBooks for Creating Financial Art™ ! PennyBooks would like as many people as possible to improve their forecasting via Scott's add-in. To that end, they are making available the forecasting template they have developed. You can download it here.
More from James about PennyBooks:
We like simplicity – that's in the processes we've set up for our clients, client reporting, only using Xero, everything really!
We're trying to provide a better user experience for our clients, with a mix of tech and good client service
We've put a lot of effort into our bookkeeping processes. We're big believers that you need to get the basics done quickly and accurately before you move on to reporting
We're not boring accountants – so we should be good to work with!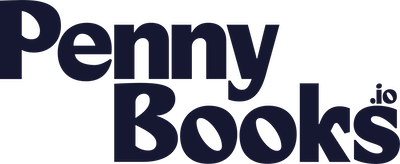 Get started with a free trial